Archive for October, 2012
Monday, October 29th, 2012
2012 SEMA Show
If you're attending this year's SEMA Show, stop by the PPG Automotive Refinish exhibit located  in the Central Hall of the Las Vegas Convention Center. Bobby Alloway of Alloway's Hot Rod Shop will be appearing daily for a meet and greet of automotive enthusiasts attending the show. Also while at the show, check the latest builds from the shop! The 1956 Ford Ranch Wagon will be debuted in the PPG Booth and the 1967 Ford Fairlane will debut in the HRIA Booth located in Hot Rod Alley! Bobby Alloway appearance times are as follows:
PPG Automotive Refinish Booth #24501
Tuesday Oct. 30th 1-2PM
Wednesday Oct. 31st 10-11AM
Thursday Nov. 1st 3-4PM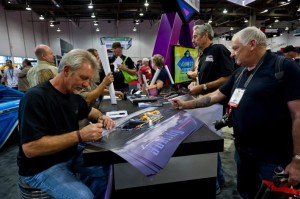 Posted in News | No Comments »
Monday, October 29th, 2012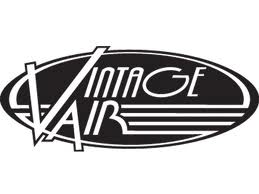 The Inventors of Performance Air Conditioning
Vintage Air is owned and operated by experienced street rodders who have been involved in the sport for over thirty years. We offer you the most comprehensive line of high performance air conditioning components available. Every Vintage Air product incorporates the very latest technology available and offers you the greatest efficiency and reliability available.
As The Inventors Of Street Rod & Performance Air Conditioning, we are determined to continue setting the standards for our industry. For Vintage Air to continue its leadership, we must continue to evolve. In infrastructure, and most importantly, in quality personnel. For the past 12 months I have personally concentrated on bringing in the absolute best, most qualified people to help Vintage Air meet the challenges of our growth. Our team is the future of Vintage Air's success. As you thumb through this catalog I encourage you to read the "stories" at the bottom of each page. In many ways these will tell you more about the quality of own staff and the care we build into every product than any ad or sales "pitch" we can make.
Vintage Air has always taken a "complete system" approach to our product line. In fact, no other company offers the range of integrated components and accessories. Last year we introduced our improved automatic temperature control panel called the Series II Comfort Control. This new panel has more functions with a smaller control panel that may be remotely mounted. This year we are also introducing (see page 27) our award winning Streamline and Streamline II series of dash vents and control panels and knobs. These beautiful new accessories will give you more design choices for your interior finish. Additional "system components" come in the form of our new fan shroud line and improved switches and engine cooling packages.
The "World's Fastest Air Conditioning Company" is committed to supplying our customers with the very best components and product knowledge available. We've worked hard to become the most respected name in performance air and we have received more industry awards than any company in street rodding.
The depth of the Vintage Air product line is designed to provide integrated solutions to every vintage and performance air conditioning application need. The goal of our official Vintage Air clothing and accessories line (see center spread) is simply to give you the gear to "Live The Cool Life"!

Our goal is to help you cool your specialty vehicle in a more informed way with parts specially designed for street rods, sport trucks and performance cars. We want to supply you what you really need to get the job done right! Therefore, we are always interested in your air conditioning questions and we welcome technical inquiries. Feel free to call or write.
Also, be sure to come by our display at events or, if you see one of us just taking in the fun, please stop us to discuss your questions. For more information on the full product line up please Vintage Air's website at www.vintageair.com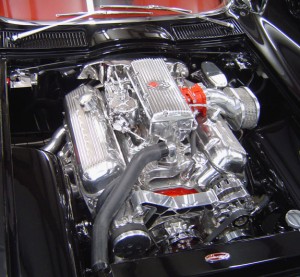 Posted in News | No Comments »
Monday, October 29th, 2012
The experience and innovation of a world leader
As the world's leading supplier of automotive, industrial and architectural finishes, PPG is one of the only companies that can supply any type of coating needed for a vehicle body.
PPG's long history of innovation in transportation coatings spans some eight decades, back to 1928 when it purchased Ditzler, Inc.—the leading OEM supplier of paints for automobiles at the time. Today, PPG's leadership flows from an ongoing commitment to research and development and a global color-matching network, an effort that spans three continents. Whether your business needs to improve productivity, reduce cost or operate with greater concern for the environment, you can look to PPG to have the most advanced technology and the ultimate high-quality solution.
Products for every need
Customers come to PPG with a broad array of needs: The owner of a small body shop searching for an economical but reliable paint system. The manager of a large, productivity-focused collision center looking to optimize cycle time and maximize quality. Industrial parts and product manufacturers who need repeatable results. Fleet owners or refinishers seeking a more lasting finish. And specialty or custom finishers creating a one-of-a-kind look.
PPG responds to these diverse needs with a full arsenal of finish systems and products. Brands like the Global Refinish System®, Deltron®, Nexa Autocolor 2K™, Delfleet® Evolution, Envirobase® High Performance, the Vibrance Collection™ and Commercial Performance Coatings are among the most popular and proven products in their respective segments.
Expect more than a can of paint
PPG customers benefit not only from having the right coatings technology to fit their specific requirements but they can also expect a level of service and support that can only be offered by a world leader. From an extensive array of product training courses and color-matching tools to comprehensive programs designed to improve the marketing prowess and throughput performance of our customers' businesses, you can depend on PPG as a dedicated partner to your success.
For more information on the full product line up from PPG Automotive Finishes please visit their website at www.ppg.com
Posted in Marketing Partners | 1 Comment »
Monday, October 29th, 2012

A few words from Art Morrison- These past few years have been a great time to be a car guy! Never before has there been so much technology available for a shop or a home builder to create a truly functional vehicle. There has been more innovation delivered to the world of the automotive aftermarket in the last few years than there had been in the last few decades. Efficient and high horsepower crate engines, easy to program ECU's, strong transmissions and engineered suspension systems are all working together to complete that project you have always wanted. Combining the classic styling of American sheet metal with these contemporary components gives you a combination that is tough to beat. A great test for this "restomod" type approach was our involvement with the 2011 Street Rodder "Road Tour" car. While this 1955 Chevrolet was styled after a mid-60s hot rod, we were able to deliver a level of drivability that made it a true crosscountry joy. With Street Rodder Magazine's Jerry Dixey behind the wheel, the 2011 Road Tour Tri-5 logged over 20,000 miles in the course of the show season. Traveling on a wide variety of roads in all conditions, the GT Sport chassis was able to provide a level of comfort, performance and safety that inspires confidence on long road trips. If your project isn't something we have a bolt-on chassis for, don't worry; custom projects are our specialty! We are constantly engineering and fabricating custom frames and subframes for a wide range of projects from bare rails to complete custom frames. Leaving our facility this year will be a chassis for an Aston Martin DB4 Zagato featuring new Aston V-12 drive train. Also completed was a custom bolt-on chassis for a 1955 Rolls Royce. We will start the Studebaker project utilizing a custom 4″x4″ main rail chassis. Also keeping us on our toes is Jonathan Ward with his line of ICON vehicles. Working with Jonathan in 2011 we produced a chassis for his latest vehicle, a 1968 Ford Bronco that features modern drivetrain and 4WD systems. Debuted in the Ford booth at the 2011 SEMA Show this vehicle was a huge hit with the show attendees. With our reverse engineering technology, we have also done a custom bolt-on chassis for Gary Meadors 1947 Chrysler Town & Country and Holley's 1987 Pontiac Grand Prix track day car both of which will be completed in 2012. As always, we owe you a debt of gratitude and a heartfelt "thank you." If it wasn't for your support and business we wouldn't be where we are today. As a result of all the varied projects we take on, we are constantly on the cutting edge of suspension design and chassis technology. As we enter our 5th decade of business we take pride in providing you with the best chassis components and engineering available. Your business is valued and our staff welcomes your comments as to how we can provide you with better parts and service. Whether it is an idea for a new product or thoughts on improving what we have, please let us know. Your support is appreciated and please keep us in mind for your next project.
"Art and Chris deliver us unmatched chassis technology along with the best chassis components available in every chassis we use!"- Bobby Alloway
For more information on the full product line Art Morrison Enterprises offers please visit their website at:  www.artmorrison.com
Posted in Marketing Partners | No Comments »
Tuesday, October 23rd, 2012
This '51 Chevy is getting ready to be measured for a Art Morrison chassis. So we set it up with what wheel and tire size we like and set the car at ride height to get all measurements correct.
Posted in 1951 Chevrolet Fleetline | No Comments »
Tuesday, October 23rd, 2012
This is the craziest color ever from this shop…. WHITE! But by far the cleanest Fairlane out on the show scene. It sounds as good as it looks. Very impressive in person.
Posted in Past builds | 10 Comments »
Tuesday, October 23rd, 2012
Come find this good looking ride at the PPG paints booth #24501 located in the Central Hall at the SEMA Show. This is the nicest wagon you'll see around.
Posted in Past builds | 2 Comments »