Archive for March, 2012
Wednesday, March 28th, 2012
At BFGoodrich we make tires for people who want more fun from their vehicles — just like we do. If you have a passion for driving, you're one of us.
Our tires are engineered by people who spend their weekends off-roading or at track day events. And they're proven to win in racing competition from Baja to Sebring. They bring out the performance in racing vehicles and vehicles just like yours.
20 Consecutive SCORE Baja 1000 Wins
17x X-Games Super Rally Medals
5 Decades of racing in the top series on and off road
1g lateral acceleration – the first ever for a street tire
With BFG's proven performance and accomplishments, Alloway's Hot Rod Shop's longstanding partnership with BFGoodrich Tires gives our customers the best performance for their hot rods!
For more information check out BFGoodrich Tires' website at:  www.bfgoodrichtires.com
Posted in Marketing Partners | 1 Comment »
Wednesday, March 14th, 2012
For 43 years Baer Brakes has participated in every type of racing and performance activity. Thru Racing, Baer Brakes first recognized the need for improvements in brakes for street performance vehicles. Baer is the brand most recognized among serious performance vehicle owners because they work better and deliver the best performance value.
Baer's core represents why Alloways' Hot Rod Shop partnered with Baer Brakes many years ago because their quality and performance is always top priority with our customers and the cars we build!
For more information on Baer brakes, please take a look at their website: www.baer.com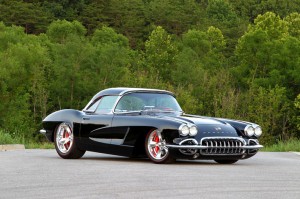 Posted in Marketing Partners | 1 Comment »